The rise of artificial intelligence (AI) has been a major game-changer in search engine optimization (SEO). AI and machine learning, in particular, allow marketers to learn more about their customers, create tailored experiences, and improve their SEO strategies. But with these advancements come new challenges – from keeping up with changing algorithms to creating content that stands out from the competition.
In this blog post, we will discuss how AI has changed SEO for better or worse and how you can use it to your advantage. We will also discuss what needs to be done for businesses to ensure they remain at the top of search engine rankings.
Defining SEO and AI (Artificial Intelligence)Technology
If you are running a website or online business, you've likely heard the terms "SEO" and "AI" technology thrown around. But what do these buzzwords mean?
SEO, or search engine optimization, is optimizing your online business or website to improve its ranking in search engines. It involves making your site more visible and attractive to search engines like Google so people can find it easily when searching for products or services you are offering. AI technology, on the other hand, refers to artificial intelligence systems that can perform tasks typically requiring human intelligence, such as natural language processing and decision-making. In the context of SEO, AI technology can help identify patterns and optimize content in ways humans may miss. Both, SEO and AI technology are rapidly evolving fields, and staying up to date on the latest developments is crucial for any online business looking to succeed.
Read Also: The Best Website Builders for 2023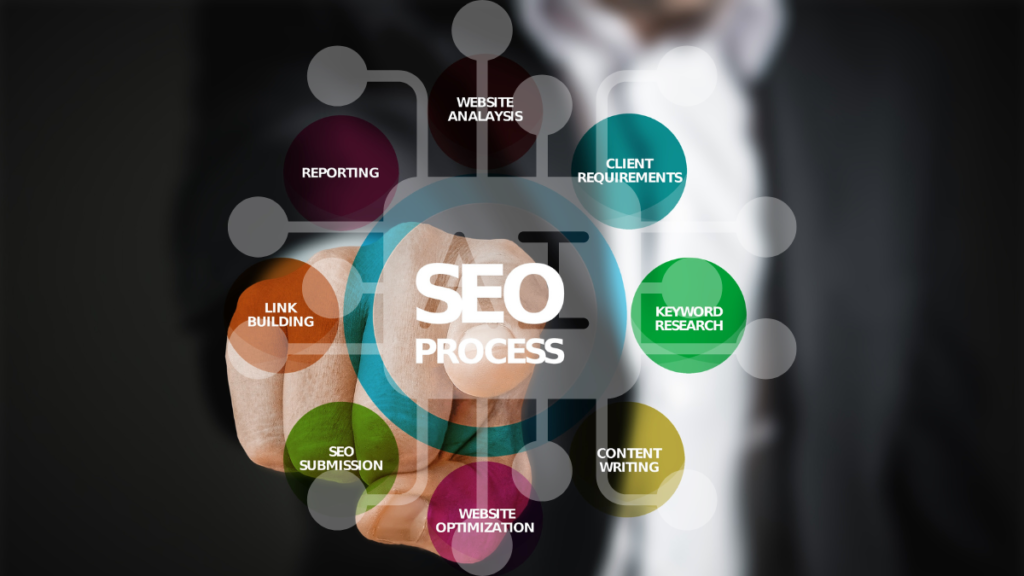 Discussing How AI Impacts SEO
In today's digital age, search engines have become integral to our daily lives. With the introduction of Artificial Intelligence (AI), search engines have become even more sophisticated, providing users with more relevant and personalized responses and results. AI is transforming the way SEO works by enabling it to adapt to changes in search algorithms and delivering more precise and accurate results. With the ability to analyze vast amounts of data, AI algorithms can predict search intent and provide content that aligns with user queries. This means businesses must consider AI integration in their SEO strategy for optimal results. So, how does AI impact SEO? Let's dive into the world of SEO and AI to find out.
Pros and Cons of Using AI for SEO
Artificial Intelligence (AI) has revolutionized the world of search engine optimization in many ways. With advanced algorithms that learn and adapt to user behavior, AI can help businesses optimize their online presence and attract more website traffic. On the one hand, AI can save time and increase efficiency by analyzing big data sets and identifying valuable insights. It can also improve user experience by delivering personalized results and enhancing website performance. However, there are also some drawbacks to using AI for SEO. One potential downside is the lack of control over how AI algorithms interpret and process data. Another concern is the potential for bias or errors in AI programming. As with any technology, there are pros and cons to using AI for SEO, and it ultimately depends on each business's specific needs and goals.
Exploring Different Types of AI Optimization Tools for SEO
In this highly competitive digital landscape, businesses constantly seek new ways to optimize their websites for better search engine rankings. Fortunately, with the advent of artificial intelligence (AI) optimization tools, improving search engine optimization has become quite manageable. Several AI optimization tools are available to help businesses boost their online visibility, from content creation and optimization to advanced keyword research. These AI-powered tools leverage machine learning and natural language processing to analyze and improve website content for maximum impact. So, whether you are a small business owner or a large enterprise, incorporating AI optimization tools into your SEO strategy could make all the difference in today's crowded online marketplace.
Looking at the Future of SEO in the Age of Artificial Intelligence
As technology advances, so does the world of SEO. With the increasing importance of artificial intelligence (AI) in our daily lives, SEO is also adapting to keep up with these new trends. The future of SEO in the age of AI presents a unique set of challenges and opportunities. AI-powered search engines are becoming more sophisticated and interpretive, meaning that websites need to be optimized to provide comprehensive and engaging content rather than to meet specific keywords. Successful SEO will require businesses to anticipate their users' needs and the type of content that will provide the best user experience. Businesses can maintain and improve their ranking and attract more site visitors by doing so.
Tips for Utilizing AI to Improve Your Search Engine Rankings
Artificial intelligence (AI) has transformed the world of digital marketing, and no one can deny that. But using it correctly to improve search engine rankings can be tricky. So, what are some tips to get the most out of AI? You can start using an AI SEO tool to optimize your website's content. This will help to identify where improvements can be made in your content and where it can be better optimized for search engines. Secondly, use AI Chatbots like ChatGPT to handle consumer queries and provide personalized recommendations. These can lead to better customer engagement and help retain them. You should also stay updated with the latest AI algorithms and trends to make the most out of it. With its potential to understand consumer behavior and gain insights into search patterns, effectively integrating AI into your SEO strategy will greatly improve your search engine rankings.
Final Thoughts
AI technology has undeniably impacted the SEO landscape, offering invaluable opportunities and analytics to uncover potential opportunities for improvement. Companies willing to explore AI optimization tools stand a better chance of gaining a competitive advantage and increasing their search engine rankings. That said, careful consideration should still be taken when employing AI to optimize SEO strategies – leverage it both for its speed and accuracy but also as a tool to help identify areas that could use further monitoring or research. In the future, technology companies will undoubtedly continue to develop deeper levels of AI-enabled processes while individuals utilize them in pursuit of better visibility within the SERPs.