Quality backlinks are priceless in the SEO (search engine optimization) world. They are essential for increasing the organic traffic to your website and its search engine position. Corrupt link-building techniques can harm the reputation and rankings of your website because not all links are created of equal caliber. These strategies are made to assist you in gaining backlinks of the highest caliber while avoiding the drawbacks of black hat SEO methods. In this blog post, we have mentioned the non-spammy link-building tips that work.
Create High-Quality Content
The foundation of any successful link-building strategy is high-quality content. Make valuable, interesting content of your niche that people want to share. It can include videos, infographics, blogs, articles, and more. Other websites are more likely to connect to your content as a resource when it is of the highest caliber. High-quality content draws in organic links and positions your website as a reliable resource in your field. Additionally, by frequently updating and revising your material, you can easily improve its exposure and relevance and enhance the probability that people will share and get attached.
Guest Blogging on Reputable Sites
Guest blogging remains a genuine and effective way to build backlinks. Find reputable websites in your niche that accept guest contributions. Write informative, thoroughly researched articles that benefit the readership. You will get an author bio in return with a link to your website. It could increase website traffic and boost your search engine results. Moreover, by networking with other popular bloggers and possible business partners, guest blogging helps you to establish yourself as an authority in your sector and grow your network.
Collaborate with Influencers & Utilize Your Existing Network
Building relationships with influencers and experts in your field can lead you to valuable backlinks. Try to make contact with them on social media, participate in discussions, and offer to collaborate on projects or content. When you develop an understanding, they will naturally link to your website as a reference. Don't manage your existing network of business associates, partners, and clients. Reach out to them and ask for backlinks if it's relevant to their websites.
Influence the Power of Social Media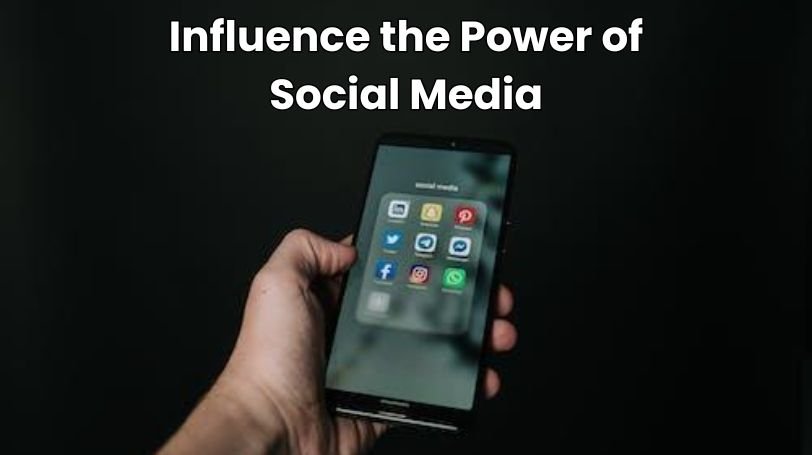 Use social media networks to spread your content to a larger audience. Your content may gain organic backlinks from other websites with an interest in your niche when it is shared and discussed on social media. Making an organic audience on social media can also assist you in enhancing brand awareness and brand loyalty. You can position yourself as an authority in your field and attract more potential clients by consistently producing helpful information and connecting with followers. To increase traffic to your website, don't forget to include links to it or to specific blog pieces in your social media updates.
Publish Research and Original Studies
Conducting original research or studies in your field can position you as an authority. When you publish these findings, other websites and researchers may link to your work as a reference. It can increase your backlink profile and improve your website's reliability and visibility in search engine rankings. Furthermore, sharing your research on social media platforms and industry media can further attract attention and potential backlinks from relevant sources.
Earn Editorial Backlinks
Focus on earning editorial backlinks from reputable news outlets, blogs, and industry-specific publications. This often requires creating exceptional content or being featured in news stories or interviews. These editorial backlinks can significantly improve your website's credibility and visibility in search engine results. Furthermore, they can attract more organic traffic and potential customers to your business.
Participate in Interviews and Podcasts
Guest appearances on podcasts, interviews, or webinars can lead to backlinks when the content is published online. Be sure to promote these appearances on your website and social media channels. You can reach out to influencers or industry experts and offer to contribute guest articles or provide expert understanding for their blogs or websites. This can help establish your credibility and increase your chances of earning valuable backlinks. Another successful technique to get non-spammy links is to actively participate in online forums and communities relevant to your industry, where you can share perceptive knowledge and develop connections with other experts who might be willing to link back to your website. 
Broken Link Building & Create Link Resources
Broken link building is a strategy to boost your website. Identify websites in your niche that have broken links and reach out to them. Suggest replacing those broken links with links to relevant content on your site. In addition to assisting them in improving their website, this gives you a high-quality backlink. Create resources for your website that are deserving of links, such as in-depth how-to articles, tutorials, case studies, and research papers. Other websites are more likely to connect to your content as a resource when it stands out as valuable in your field.
Participate in Online Communities & Online Directories
Participate in relevant online communities, such as forums and industry-specific groups on social media platforms. Offer helpful advice, answer questions, and share your expertise with people in your field. When appropriate, include links to your content as references. Submit your website to reputable online directories and listings related to your industry. These directories can provide valuable backlinks and also help users discover your business.
Monitor Competitor Backlinks
Try to keep an eye on your competitors' backlink profiles using tools like SEMrush. Identify websites linking to them and reach out to those sites, explaining why your content or resource might be a better fit for their audience. In order to raise your website's search engine ranks, you must build backlinks. You can explore guest posting on relevant websites in addition to promoting your material on social media in order to obtain high-quality backlinks. You can also develop your authority in your field and initiate more organic website traffic by producing useful and educational material for other platforms.
Local SEO and Business Citations
For local businesses, optimizing for local SEO is essential. Create and update business listings on Google My Business and Yellow Pages. These backlinks not only increase website traffic but also let search engines know that your company is reliable and relevant in the field. Having consistent and accurate company citations throughout various platforms can also help you rank better in local searches, which will make it simpler for potential customers to locate you online.
The Bottom Line
Building high-quality, non-spammy backlinks is essential for improving your website's SEO and overall visibility. While these strategies take time and effort, they yield sustainable results and help your website gain credibility and authority in your niche. Remember that ethical link building is a long-term game, and shortcuts that involve spammy practices can harm your site's reputation and rankings in the long run. By following these non-spammy link-building tips and staying committed to creating valuable content, you'll be on the path to SEO success.