The telecommunications industry has experienced a significant change from the early days of landline telephones to high-speed wireless networks and the Internet of Things (IoT). Edge computing is one of this area's most recent and exciting innovative elements. This technology is about to revolutionize how data is handled, transported, and managed in telecommunications networks. An edge computing technological change puts computing power closer to where data is generated, allowing quicker processing and lower latency.
In addition to improving data transmission efficiency, this revolution in telecommunications networks will open the door for modern uses like immediate analytics and driverless vehicles.
In the blog post, we will examine the concept of edge computing and its potential impact on the future of telecommunications.
Understanding Edge Computing
Edge computing is a distributed computing paradigm that places less emphasis on centralized cloud data centers and instead shifts processing and data storage closer to the data source, usually at or near the network's "edge." The closest network points, which may consist of endpoints like devices, sensors, routers, or other hardware, are called the "edge."
Edge computing lowers latency and bandwidth utilization by relocating storage and computation closer to the edge, enabling faster and more effective data processing. This paradigm is especially helpful in situations like autonomous vehicles or industrial IoT systems, where real-time data analysis or low-latency applications are necessary.
Key Benefits of Edge Computing in Telecommunications
Here, we are explain some benefits of edge computing in telecommunication.
Low Latency
Reduced latency is one of edge computing's major benefits in telecommunications. This is essential for applications where even a few milliseconds of delay, such as online gaming, virtual reality, and driverless vehicles, can be intolerable. A smoother and more responsive user experience is ensured by processing data at the edge, which reduces latency. By processing data closer to the source, edge computing reduces latency and network congestion.
It reduces the stress on the network infrastructure and improves overall system performance by shifting computation duties from the centralized cloud to the edge devices.
Bandwidth Optimization
Edge computing helps optimize network bandwidth by processing data locally. This lessens the need for expensive and ineffective data transmission to centralized data centers. The edge processes only the necessary information and sends it to the cloud, thereby enhancing data transmission efficiency and reducing network traffic. Additionally, edge computing provides quicker response times by processing data closer to the source, thereby reducing latency.
This would benefit applications that call for fast decision-making or real-time data processing. Organizations can improve their data security and privacy by keeping sensitive information within their infrastructure and dispersing computing power to the edge.
Enhanced Privacy and Security
Edge computing enhances data privacy and security by keeping sensitive data closer to its source. This reduces the risk of data breaches during transit to centralized data centers.
Moreover, local processing of data can occur, sending only aggregated, anonymized, or non-sensitive information to the cloud, thus further safeguarding user privacy. In addition, edge computing also reduces the latency in data processing and analysis. Processing data closer to its source generates real-time insights quickly, enabling faster decision-making and response times.
Scalability
Edge computing allows for better scalability as computing resources can be deployed at multiple edge locations. This flexibility enables telecommunications providers to adapt to changing network demands and offer services that require rapid scaling, such as 5G and IoT applications. Furthermore, this distributed approach enhances data privacy and security by allowing local processing of sensitive information instead of transmitting it to a centralized cloud server.
Reliability
By distributing computing resources across the network edge, edge computing enhances network reliability. Even if one edge server fails, other nearby servers can pick up the workload, reducing downtime and ensuring uninterrupted service for end-users. By minimizing the distance that data must travel, edge computing also accelerates response times. Edge computing can also improve overall network performance by offloading processing jobs from centralized servers, reducing network congestion.
Use Cases in Telecommunications
5G Networks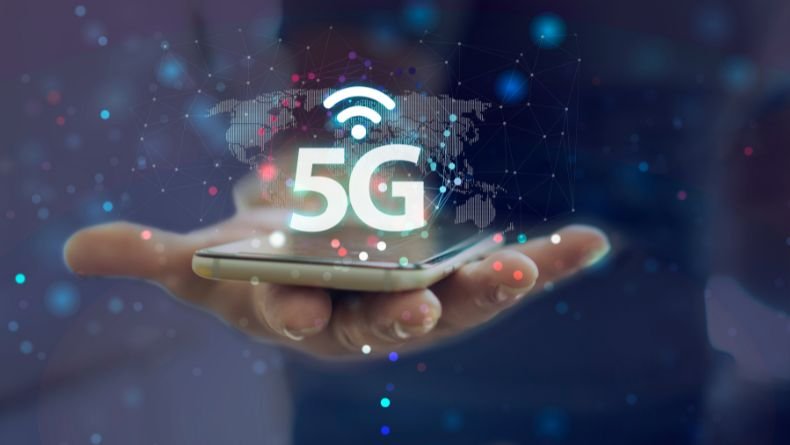 Edge computing is integral to deploying 5G networks, as it enables the low-latency and high-speed connectivity required for applications like autonomous vehicles and remote robotic surgery. Edge servers can process data from 5G base stations, reducing latency and improving network performance.
IoT Applications
Edge computing is essential for IoT devices, which generate vast amounts of data. By processing IoT data at the edge, telecommunications providers can efficiently manage and analyze this data, enabling applications like smart cities, industrial automation, and remote monitoring.
Augmented and Virtual Reality
Edge computing enhances the performance of augmented and virtual reality applications by minimizing latency. This allows for immersive experiences that require real-time rendering and responsiveness, such as virtual meetings, gaming, and training simulations.
Autonomous Vehicles
Edge computing is critical for autonomous vehicles, enabling rapid decision-making based on real-time sensor data. Processing data at the vehicle's edge can react quickly to changing road conditions and potential hazards. This technology reduces the reliance on cloud computing, which can introduce latency due to data transmission delays.