Social media has become an undeniable force, not only in our personal lives but in business as well. In fact, YouTube and Facebook are now the most visited websites globally. Discovering new brands is now often done through social media platforms. As a business owner, you know that social media is an important part of your marketing strategy. But what are the best tools to use? There are so many options out there, it can be hard to decide which ones to use. In this article, we will discuss the 10 best social media tools to boost your engagement and help you reach your target audience.
What is Social Media Tool?
A social media tool is any type of software or application that helps you manage your social media accounts. This can include anything from scheduling posts to analyzing your social media analytics. Social media tools can be very helpful in saving you time and energy when it comes to managing your accounts.
Why Use Social Media Tools?
If you are serious about social media marketing, then you need to be using social media tools. These tools will help you save time, increase your efficiency, and measure your results.
What are the 10 Best Social Media Tools?
Hootsuite Insights:
Hootsuite Insights is a platform that provides users with insights and data about their social media engagement. This information can be used to improve your content strategy and better understand your audience. Having an account on this platform enables you to effectively monitor your business social media profiles from a singular location. In addition, you'll be able to collect customer engagement data, making it simpler for you to identify the content that interests them most.
Sprout Social:
Sprout is an all-in-one platform that helps you manage all of your social media accounts in one place. It includes features such as social media monitoring, engagement, reporting, and scheduling. No matter the size of your business or how many social media networks you're using, Sprout Social will help you complete your daily tasks quickly and easily.
Buffer:
Buffer is a social media management platform that allows users to schedule posts, track their analytics, and engage with their audience. With Buffer, you can designate team members to help manage your content calendar and queue. You can also use Buffer's features to evaluate social media analytics and performance as well as directly engage with followers.
CoSchedule:

CoSchedule is a social media management tool that helps users plan, publish, optimize, and measure their social media content. This marketing calendar lets you plan your projects, and you can also write and schedule your social media messages–all in one place.
SocialPilot:
SocialPilot is a social media management platform that enables users to publish content, track their analytics, and manage multiple accounts. SocialPilot also allows users to collaborate with team members and create content libraries. This is an ideal tool for businesses that are looking to streamline their social media processes.
Social Searcher:
Social Searcher is a social media monitoring tool that allows users to track, research, and analyze social media activity. Searching for social media posts that mention your brand name manually would take hours, but Social Searcher does it all for you so that you can focus entirely on talking to your audience.
Canva:

Canva is a design platform that enables users to create high-quality visuals for their social media posts. With over 1 million templates and tools available, all of the varying levels of complexity, you can create any design you need.
Adobe Spark:
Adobe Spark is a suite of three design tools–Post, Page, and Video–that enable users to create social media visuals. Adobe Spark Post is ideal for creating quick and easy designs, Adobe Spark Page is perfect for creating longer-form visuals, and Adobe Spark Video enables you to create video content for your social media channels.
Animoto:
Animoto specializes in creating videos for social media platforms. If you're someone who struggles with editing or producing videos, Animoto can assist you in making high-quality, relevant videos for your brand. Their simple drag-and-drop interface makes video creation easy and painless. Plus, you can create videos in minutes, not hours.
Falcon: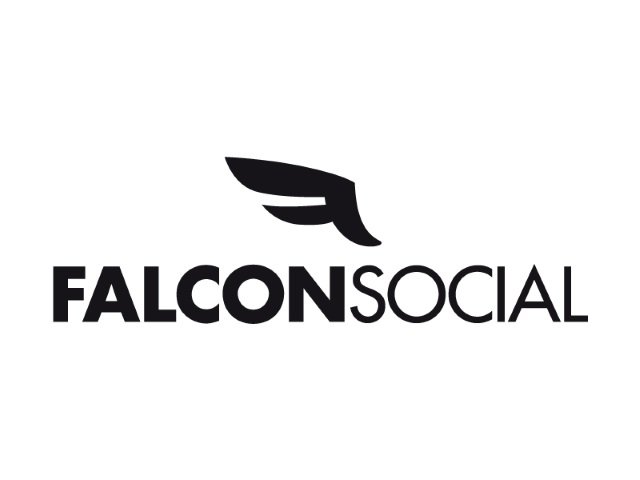 Falcon is a social media management platform that provides users with insights about their audience, content performance, and social media activity. Falcon also includes features such as content marketing and influencer management. With this platform, businesses can save time by managing all of their social media tasks in one place.
Final Glance:
Social media tools are vital for businesses of all sizes. Using these tools allows businesses to save time, increase engagement, and boost their bottom line. These tools to boost social media engagement will help you achieve better results in less time. Hope that this article will be helpful for you.