Quick and secure payment processing has emerged as a key component of any successful e-commerce platform. The adoption of new technologies and the demands of an expanding clientele are driving their growth, just like it is for the rest of the sector. Great strides have been made in digital payment systems in the past four to five years, and many more are on the horizon.
We'll discuss about recent developments in the payments industry and the forces influencing trade and money transfers in the future.
Critical Trends in E-Commerce Payment Solutions
Mobile payment systems
Payments Dive estimates that 2025 there will be 4.87 billion mobile wallet users, up from an estimated 2.8 billion in 2021. And the total keeps climbing. The term "mobile wallet" refers to any program designed to function similarly to a traditional wallet but on a mobile device.
A mobile wallet allows you to pay money to other users, receive money from other users, and save money all in one convenient place. In addition, a user may utilize a mobile wallet to pay bills, make purchases, collect incentives, and more.
Buy Now, Pay Later (BNPL)
Buy Now, Pay Later (BNPL) is a short-term financing that enables consumers to make purchases and pay for them later. The use of BNPL has increased due to its accessibility and simple repayment process. BNPL is a practical choice for all parties involved, including the consumer, merchant, and lender. It will undoubtedly continue to draw young consumers. BNPL technologies have increased during the pandemic and are here to stay; by 2025, it is predicted that BNPL transactions will total $680 billion. With inflation now on the rise, even more consumers may favor installment payments in the future.
Online Security
Undoubtedly, people are more comfortable utilizing digital payment methods on mobile devices and making payments online. On the other hand, the growth of digital payments is encouraging fraudsters and hackers to target this expanding consumer group.
The industry plans to focus on developing new Cybersecurity solutions due to the increase in cyber dangers brought on by the growth of e-commerce and non-cash payments. Payment service providers are investing in more cutting-edge technology and payment security features developed to address the most urgent threats and weaknesses to address this rising problem. Examples include artificial intelligence (AI)–based authentication requests or behavioral biometrics based on users' swiping, typing, or phone-holding habits.
Fees for smart speakers
With the help of a home assistant or smart speaker, a user can speak commands into the device and get a voice answer back. The user can use voice commands to order food from Zomato, check the weather, get traffic updates, or call an Uber cab. Let's look at some statistics to understand the smart speaker situation fully. 35% of users use smart speakers to purchase items, including groceries, apparel, and household goods, according to Statista. Intriguingly, about 28% of respondents said they had sent money or made direct payments via smart speakers.
Due to security concerns, smart speakers are rarely used for a significant fraction of transactions; therefore, this percentage is low. Given the money that tech companies like Amazon, Google, and Apple are investing in developing their modern smart speakers, the future of the smart speaker seems bright. Additionally, the statistics show that smart speaker payments have a promising future. According to BI, the number of smart speaker users will increase significantly from 18.4 million in 2017 to 77.9 million by 2022.
Contactless payment methods
Customers who use contactless payment can wave their smartphones across the reader. This waving form is much quicker and more practical than inserting a card. Due to the instantaneous delivery of encrypted data to the point-of-sale device, contactless payments are faster and more secure than PIN technology. Numerous businesses offer contactless payment methods, like Samsung Pay, Apple Pay, and Google Pay. To make payments, a customer must download the app, add a card by entering card information, and then wave their phone over any reader. NFC (near-field communication) technology enables contactless payments. They are sometimes known as NFC payments because of this.
QR Codes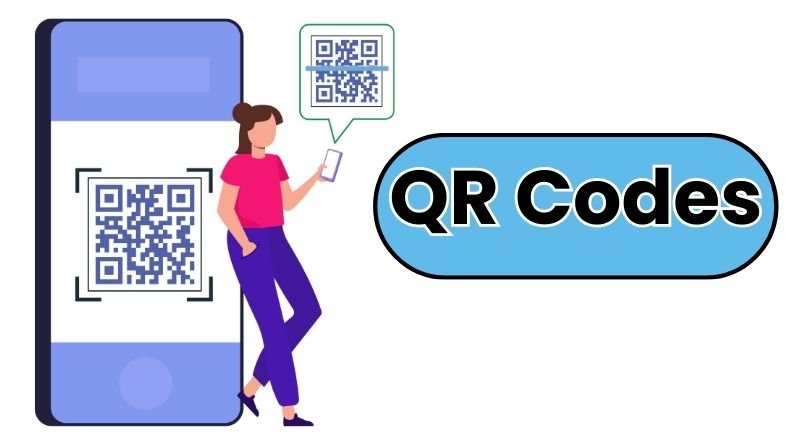 Before the pandemic, QR codes had been losing ground in appeal since they peaked in popularity in 2010. They're currently having a moment once more. These days, you can find them almost anywhere, especially in order, and even pay for your meal at a restaurant; for instance, by scanning a QR code, there is no need to wait for a server. Both online and offline merchants are increasingly using QR codes to access offers from other product lines or to receive or give referral discounts. One of the vital E-Commerce payment trends to watch out for in 2023 is QR codes, which have a variety of applications.
Biometrics
Due to its further safety and simplicity, biometric payments are gaining popularity among consumers. Customers can authorize payments using fingerprints, facial recognition, or iris scans instead of passwords or PIN codes when a business offers biometric choices. Biometrics makes fraud much more difficult because biometric information is specific to each individual, making it virtually impossible for thieves to copy. Customers are afraid to share their personal information online. They may feel more comfortable and likely to part with their money if this type of verification is provided. Providing a particularly secure checkout process allows E-Commerce businesses leverage to attract more clients faster.
Independent monitoring options
A private third-party solution called IR Transact gives real-time visibility to the payment ecosystem. It integrates smoothly into the existing company environment. This process gathers information from every payment system silo, filters, correlates, and studies it before combining it into a single application.
It can take time to stay on top of developing technology, governmental modifications, and online dangers. And this will adopt new global payment standards. Transforming information into intelligence will ensure the international secure. And effective operation of payment systems as the ISO 20022 migration is quickly approaching.
Final Words
The future of payment is digital. Payment methods will shift from actual cash to digital payment methods during the next few years. There will be a lot of new digital payment trends that will arrive and then go. These developments will significantly influence our future payment options. Many of the behaviors listed will be very important in that process. However, how it will all develop will only become apparent with time.