Virtual reality (VR) is revolutionizing the manufacturing industry by providing a powerful and cost-effective way for manufacturers to design, visualize, simulate, and test products. What's more, it can be used for training purposes in an increasingly complex environment.
VR also provides a safe and cost-effective platform to test products in life-like settings, so manufacturers can better understand how they will perform in the real world. This technology allows manufacturers to make informed decisions about how their product should be constructed and what features it should include.
What is Virtual reality (VR) in the manufacturing industry?
With virtual reality, the 3D design of a product or its components is created using computer-aided design (CAD) software. This allows every component to be tested for function and quality before manufacturing. This eliminates costly mistakes caused by poor designs or incorrect measurements that occur when working with physical objects.
Manufacturers also use virtual reality to create realistic simulations or prototypes of their products in order to assess how they will interact with other components or machines within a production line. These simulations can help identify and resolve any potential problems before they become costly. VR is transforming different areas of manufacturing that are explained below.
Supply Chain Management
Virtual Reality (VR) is transforming supply chain management in the manufacturing industry. By utilizing VR technology, supply chain managers can view and analyze data from across the supply chain to make more informed decisions and optimize operations. Through this improved visibility, supply chain managers can now identify areas where processes can be optimized or risks mitigated.
VR can also be used to create virtual simulations of various supply chain scenarios to help managers anticipate issues and plan for potential supply chain disruptions. This allows them to test various scenarios and reduce the risk of supply chain inefficiencies or failure. Through this process, companies can be better prepared for dynamic market conditions and supply chain pressures.
Onboarding New Workers
One of the many ways that virtual reality is transforming manufacturing is onboarding new workers. By creating virtual onboarding experiences, manufacturers can quickly and safely train large numbers of employees in a short period of time. Virtual onboarding eliminates the need for on-site training and the additional costs associated with it.
Onboarding can be tailored to each employee's individual needs and can be easily adjusted to fit changing standards or processes. With virtual onboarding, manufacturers are able to onboard workers more quickly, safely, and efficiently than ever before. This has allowed for a faster transition from onboarding training to actual production work, reducing the time and cost of onboarding new employees.
Enhanced Product Development
Virtual reality (VR) is revolutionizing the manufacturing sector by providing enhanced product development capabilities, improving safety and reliability, and streamlining the process. It is undoubtedly transforming how we design, develop and manufacture products. It allows manufacturers to develop products more quickly and efficiently, with increased accuracy and quality control.
Through virtual reality, designers can test out ideas before investing in costly physical prototypes. VR can be used to simulate real-world scenarios and conditions. This enhanced testing capability increases safety and reliability and ensures that customer expectations are met. As a result, manufacturers can focus on creating higher quality products in a fraction of the time and cost of traditional methods.
Automotive Design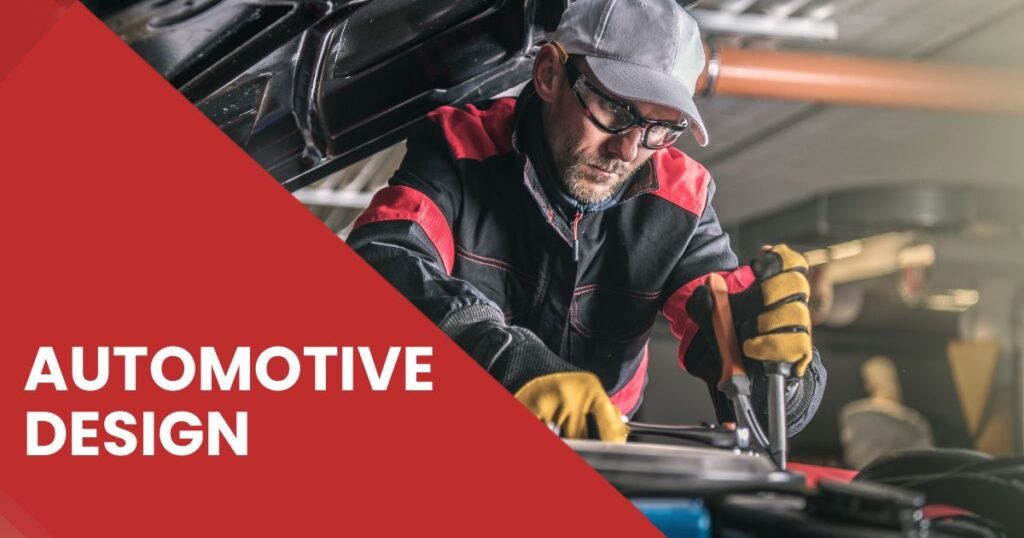 In the Automotive industry, virtual reality (VR) is becoming an essential tool for design and engineering. Automakers use VR to prototype new cars, test out different designs, control costs and reduce time-to-market. Automakers are able to save money by testing crash simulations in a virtual environment before building physical prototypes.
They can also take customer feedback into account before committing a design to production. VR also allows automakers to build augmented reality (AR) models of their cars, allowing customers to virtually explore and customize their vehicles in a visually engaging way. Automakers are even starting to use the technology for marketing purposes, offering car buyers the chance to view and experience different options they may not have considered.
Factory Layout Planning
Virtual Reality (VR) is also revolutionizing factory layout planning. By using VR headsets, planners can have a more immersive experience when designing the flow of their factory floor. With VR and 3D software, they can quickly test out different configurations while taking into account things like the placement of machines and other equipment, as well as workers' paths. This helps to minimize disruption and optimize the layout for greater efficiency in production.
Virtual Reality can also help improve safety on the factory floor by providing workers with a way to simulate certain situations that they may encounter in real life. This can help to reduce the risks of accidents and injuries that might otherwise occur while also allowing workers to become familiarized with the environment before they actually start working in it.
Enhance Workplace Security
Due to the nature of the work environment in manufacturing, safety is always a priority. With virtual reality technology, factories can enhance workplace security by providing their employees with a secure and safe environment to work in. By introducing visual and audio guidance on a headset, workers can be guided through the manufacturing process in a safe and secure manner.
This reduces the risk of errors, as well as eliminating potential hazards that could occur if workers are performing tasks without adequate supervision. By implementing virtual reality into the production process, factories can conduct simulations of hazardous operations risk-free, eliminating potential risks from occurring on the factory floor.
Conclusion
VR technology is revolutionizing how we manufacture products, allowing companies to enhance the safety and efficiency of their operations. With the ability to customize their products, simulate real-world scenarios, and track employee performance precisely, manufacturers can stay ahead of the competition. By harnessing the power of VR technology, manufacturers can create a more efficient and cost-effective manufacturing process. The potential for Virtual Reality to transform the industry is clear, and the possibilities are endless. With this technology, the manufacturing industry will be revolutionized for years to come.