In the current digital age, protecting your digital identity is more important than ever. We generate and exchange data daily through emails, social media accounts, banking, online shopping and other web usage. As this data flows across the internet, so too do hackers looking to exploit vulnerabilities in computer systems for their own gain. Knowing how to safeguard your personal information from falling into malicious hands can help you avoid becoming a victim of cybercrime and protect your reputation as an online user.
6 Tips To Protect Your Digital Identity
Below you will find some key tips on effectively protecting your digital identity from the growing threat of cyberattacks.
Read Also:
Turn Two-factor Authentication on
In this digital world, protecting your personal information and online accounts is more important than ever. That's why it's crucial to use 2FA whenever possible. Two-factor authentication is an additional layer of security to your accounts as it requires a second form of identification, like a code texted to your phone, in addition to your password. This makes it much more difficult for hackers to gain access to your accounts, even if they somehow manage to get ahold of your password. Two-factor authentication can give you peace of mind and protect your sensitive information from prying eyes.
Create Strong Passwords that are Difficult to Guess
Creating strong passwords is essential to protect sensitive information from prying eyes. The best passwords are those that are virtually impossible to guess. But what makes a good password? It's all about complexity. Avoid simple words or common numbers like "1234" or "password." Instead, mix uppercase and lowercase letters, numbers, and special characters. Consider using passphrases or a combination of random words to make guessing even more difficult. And don't forget to change your passwords regularly to keep yourself and your data safe. With a strong password, you can rest easy knowing that your online accounts are secure.
Change your Passwords Frequently
In today's digital age, protecting our online accounts has become more crucial than ever. One of the simplest yet effective ways to enhance the security of your online profiles is to change your passwords frequently. Using the same password across multiple accounts can open potential vulnerabilities and make you an easy target for hackers. It's vital to create strong and unique passwords that include a combination of uppercase and lowercase letters, numbers, and special characters. Remember, your online security is only as strong as your weakest password. So, take the necessary steps now to ensure the safety of your valuable online information.
Invest in Antivirus Software
Protecting your computer from malicious attacks and viruses is more important now than ever before. Ransomware attacks and phishing scams are becoming more frequent and sophisticated, making it easier for cybercriminals to steal personal data and wreak havoc on our devices. Investing in a reliable antivirus software is a must for anyone who uses a computer or device with internet access. The right software can detect and remove malware, block malicious websites, and provide real-time protection against threats. Don't wait until it's too late to protect your device and personal information. It is time to invest in an antivirus software that can keep you and your data safe from harm.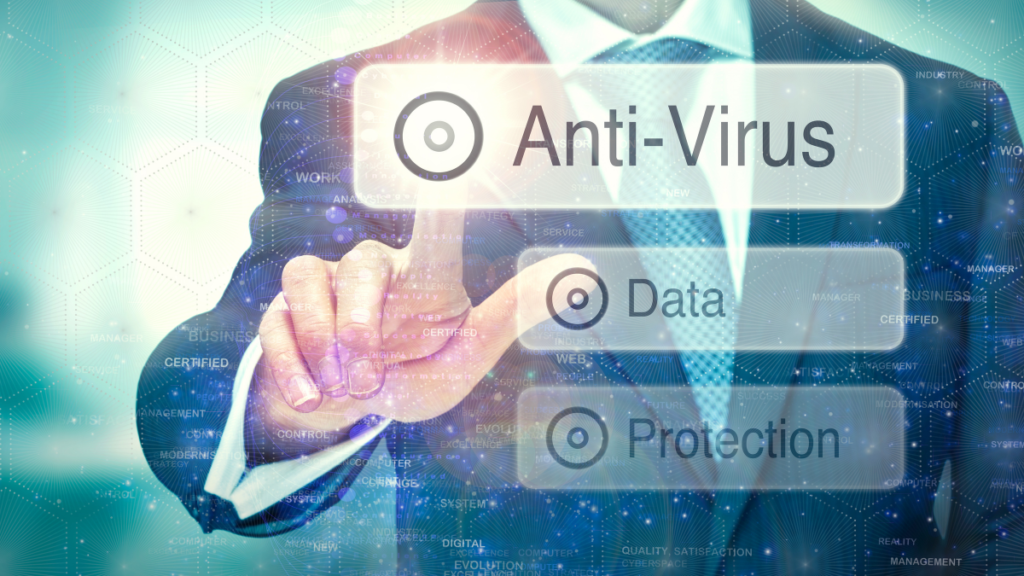 Be Wary of Suspicious Emails, Links, or Downloads
It is important to be vigilant when it comes to your online activity in this digital era. One of the biggest potential threats is receiving suspicious emails with links or downloads from unknown sources. While these emails may seem harmless at first, they can actually contain dangerous malware or viruses that can wreak havoc on your computer or steal sensitive information. Always be cautious before clicking on anything that seems suspicious, and if you're unsure, it's best to err on the side of caution and avoid it altogether. Being aware of this potential danger can help protect you and your personal data from harm.
Set up Alerts on your Bank Accounts
Protecting your bank accounts from fraud is crucial in this world of technology. Setting up alerts on your bank accounts is a simple and effective way to keep tabs on any suspicious activity. By doing so, you'll be notified of any unusual transactions – whether it's a large purchase or a withdrawal from an unfamiliar location. You can receive alerts via text and email, ensuring you're always aware of what's happening with your funds. Not only will this give you peace of mind, but it will also allow you to take action quickly if necessary. So take a few minutes to set up these alerts and safeguard your finances today.
Final Words
Ensuring your cyber security is important in protecting yourself, your personal data, and all other information you store online. Taking these steps to keep yourself secure provides an extra layer of protection beyond just using strong passwords. With cybercrime becoming ever more sophisticated, it's vital to stay up to date on the latest threats and use precautions to protect yourself from the dangers of the online world. Utilizing two-factor authentication, creating strong passwords, changing them often, investing in antivirus software, being wary of suspicious emails and links, and setting up alerts on bank accounts are key measures you can take today that will help safeguard your accounts going forward.