Throughout the present times, technological developments are playing an inescapable role in our everyday life. Technological developments include innovations in advanced versions of smartphone devices, smartwatches, and laptops. Similarly, with the new inventions in technology, a more convenient and essential gadget that is "Wireless Earbuds" has been introduced.
You need to have a good pair of wireless earbuds whether it is to listen to music or for conversations. It is difficult to choose the best earbuds for your smartphones as there are plenty of them. Earbuds invention has also advanced in its features and specifications and you need to be sure of some of these features which are going to help you choose the best among all.
8 Features of Wireless Earbuds to Consider
To have a comfortable pair of earbuds, you need to look for the following features when you get to buy one.
Sound Quality
The most important thing in buying a pair of wireless earbuds is to check the sound quality and noise-canceling properties of the earbuds. Sound quality matters a lot as the usual reason for buying earbuds is to have proper sound directly in your ears whether it is some music or a colleague on call. Some earbuds cancel all the noises and let you have a conversation uninterrupted and Enjoy music smoothly without any eruption.
Battery Life
The battery life of your wireless earbuds is something that is going to make you appreciate the choice. If you are traveling or going out on a hike, you need to have proper earbuds with a listening time of at least 4-5 hours. To buy a good pair of earbuds, you need to look for the Power features in them. Another important thing to look for is the charging case, by having this you can just place your earbuds inside it and it would be ready for another use in a quick recharge.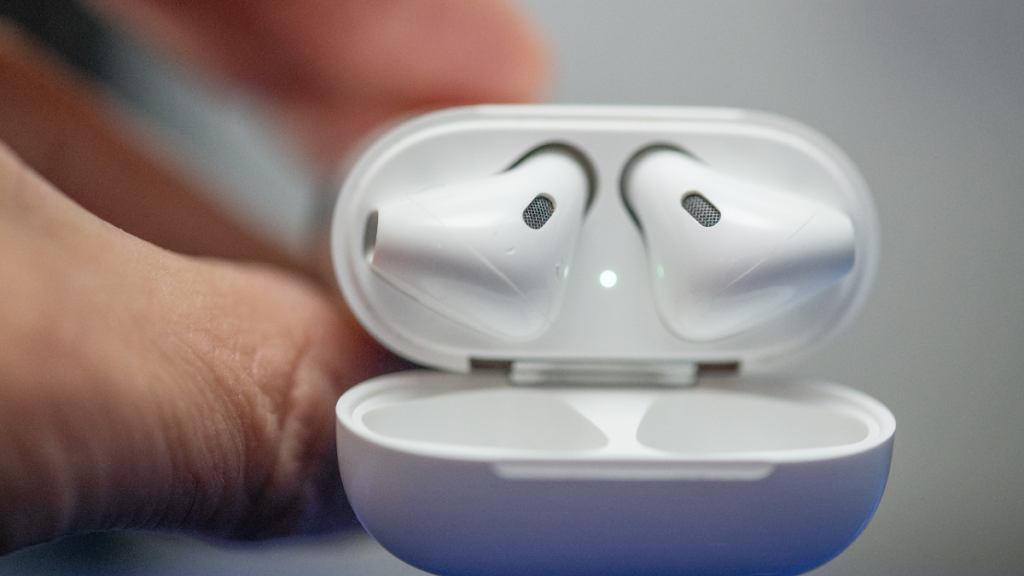 Comfort Level
If you get a pair of earbuds and it doesn't set in your outer ear, it falls off again and again or it hurts your ear.it is not going to be a good choice to buy such a pair as it is ironic to enjoy the music while you are not comfortable. So for the health of your ear, and to take care of your listening ability, you need to buy soft, smooth, and easier on ears earbuds. It might go into the trash if it is not comforting you.
Quick Sync
When choosing wireless earbuds, you must also look for their Bluetooth connectivity. The device must connect/switch to any other device in time whenever it is required.
Durable
If you put on your earbuds while running, hiking, jogging, dancing, or if you are having them in your ears for high-intense exercise you need to have a durable set of earbuds. You must look for earbuds that are water resistant if you are using them during swimming. Durability links to the functionality too. it doesn't mean you need to look for the metal case only. You need to have a proper understanding of the inbuilt specifications. This is how you'd realize if they are useful for your use or not.
Easy Controls
You can control some of the wireless earbuds with inbuilt sensors. You can accept or receive the call with easy control. You can change a soundtrack on your device with the earbuds. Make sure the earbuds you are buying provide you with such intuitive controls. You must look for models with such features that can help you get done with such as increasing or decreasing volume, skipping some soundtrack, and accessing voice assistant.
Bluetooth Range
if you want to walk while talking on a call or listening to some relaxing music, and you don't want to keep your phone in your hand, You need to look for wireless earbuds with a Bluetooth range large enough to connect to a device that is at some distance.
Equalization Control
Some of the wireless earbuds come with customized Apps through which a user can manage and control their sound. With Equalization control, you can change the bass, and equalize the sound according to your taste. You can customize your sounds with such Apps. So, this feature might be helpful if you want to control the sound patterns in your earbuds.
Conclusion
Wireless earbuds keep shifting from better to newer and more advanced versions with built-in sound control tools and systems. It is not an easy job to get the best earbuds as there are multiple companies with compatible devices. Once a consumer knows what features he wants in his wireless earbuds, he would decide accordingly.